Why are the loyalty points showing '0' in the web account?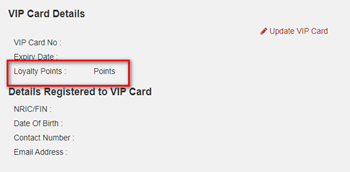 You can check your Loyalty Points via
(1) Website – Click here to check
(2) SMS* – Text BALANCE to +6017 3390 908
*One (1) Loyalty Point will be deducted for each SMS sent from Pet Lovers Centre.
*You will not be able to check your loyalty points if your VIP card has expired.